Portland welcomes InterPLay!
Maine Meets Play
Inhale vibrant Maine air; exhale into community!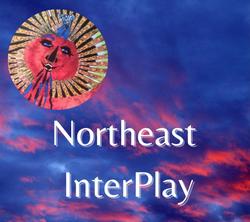 Portland, ME
November 18, Saturday, 10am - 3pm (and stay around!)
Join us as InterPlay roots in the beautiful coastal city of Portland Maine. With movement, stories, sound and spirit we'll step gently into the vibrant invitations of play. Together we'll scatter seeds for an InterPlay community to sprout in the lovely rocky shores. Be in touch about travel and lodging as needed. And, Portland is a great culinary destination!
Cost:

sliding $25-55; love offerings are welcome, not required.
Registration/Information:

ccking.interplay@gmail.com OR naokoyurayasui@gmail.com

Venue
Allen Avenue Unitarian Universalist Church
524 Allen Avenue
Portland, ME 04103
Inquire about parking and access.
Leaders
CC King
CC is a certified InterPlay Master Leader and trainer, Boston-area coordinator and grateful mentor to Leaders in Training and divinity school students. She has been practicing the joyous unfolding of InterPlay for over 20 years and currently serves on the Body Wisdom Board and the Integrity & Innovation Council. CC is an expressive therapist, visual artist, teacher and community activist. Dedicated to inviting respectful & celebratory relations with Earth and her beings, CC designs workshops, organic sculpture and public performance. She values play with elders, Memory Cafes, cancer support and racial healing & transformation. Her background includes nonprofit management, art and family therapy, trauma-informed InterPlay and a life-long commitment to finding sustenance, creative activism, and joyful reverence in the natural world.
Yura Yasui
InterPlay and I (by way of self-introduction)
First, InterPlay was a special time for expansive joy. One day, I followed the leading to drop the palm-to-palm connection with a playmate who was standing at the diagonal corner of the room, and we were able to find it again when invited to do so. Palm-to-palm, body-to-body connection exists.
A few years later, I was living in an InterPlay desert. In one of the first online InterPlay classes, unexpectedly, an overwhelming feeling of grief about witnessing and being part of institutional racism surfaced in me. It lives in my body. I live with it. It guides my choices and actions.
During the pandemic isolation in a different location, in an online play, a playmate asked for a dance on behalf of the tropical rainforest that she worked on. In my dance, the rainforest was in my elbow, and I recognized it as I recognized pain in my elbow. My body ails when another being is in ailment.
The dimensions of "me" are unfathomable. My being's boundary is obscure. Through InterPlay, I peek in and out at a world that may be within or outside myself. I live in fullness as I enter the universe of mystery that includes this unknown world.