InterPlay Blogs
Excerpts from all InterPlay blogs.
Basic body wisdom for individuals and groups written mostly by InterPlay co-founder Phil Porter
This is a collection of the emails that InterPlay co-founder Cynthia Winton-Henry sends out to the core InterPlay community on occasional Mondays.
For a period of time, Cynthia was creating a "virtual" InterPlay experience with stories, images, videos, music and suggestions for movement. This blog accumulates those virtual sessions.
Friday, August 7, 2020 at 11:51:23 PM CDT
~ by Nandita Batheja Five years ago, I lay on the floor at InterPlayce in the middle of the Art & Social Change training. We were in the middle of doing shape and stillness—I forget the prom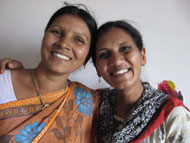 InterPlay India Peace Pilgrimage Blog
Travelers from the US, Australia and India are making a peace pilgrimage to various locations in India from Jan 6-20, 2011. Read their stories and see photos and video.