Walk the Path of Less Effort
Embodying Flow: Allying with Your Inner Ease
Allying with Your Inner Ease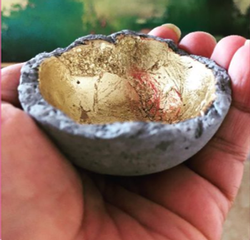 Online, ONLINE
Saturday, October 1st, 10:00 am - 12:30 pm
Are you tired of the feeling of efforting...the ongoing mantle of our responsibilities can feel relentess. We tend to cope with "time off" to break up our hard focus. What if we could discover ways to experience greater ease, experience more fluidity when taking up our responsibilities with less separation and effort? In a way, walking the Path of Least Effort is like walking with an empty bowl which is ready to Receive on your behalf. This workshop creatively explores ways of approaching our responsibilities with the help of a powerful inner ally, Your Inner Ease. Your Inner Ease is a constant champion for your wellness no matter what you undertake and encourages us to find pathways that let us flourish with waaaay less effort and more fun. Participants will receive nourishment from Play (pure and applied), activating meditation, and journaling. Mystic elements will include Mermaid and Dolphin energy.
Cost:

$25
Registration/Information:

https://www.eventbrite.com/e/embodied-flow-playing-with-your-inner-ease-registration-409252072967

Leaders

Monisha Mittal

Monisha is a mystic, a writer and recovering over-achiever. For the last 2 years she has been leading Divine Revelations Dance Chapel under Cynthia Winton-Hentry's Hidden Monastery Chapel. Early in her career, working in rural India and north Philadelphia, she noticed her joy at helping women and children find their individual expression and voice. More than twenty years later, InterPlay came running to meet her when she left her full-time corporate job. Inspired by the freedom, connection and laughter InterPlay has brought to her life and to those it touches, she enjoys connecting people to their Divine power and presence for greater expression and abundance in the world. Monisha is a certified Sacred Depths coach and leads the Hidden Monastery Dance Chapel every Tuesday. Contact her about experiencing your own Holy Play Dates.