TENDING YOUR INNER GARDEN: RESTING IN THE FRUITFUL DARKNESS
A Winter Solstice InterPlay Zoom Workshop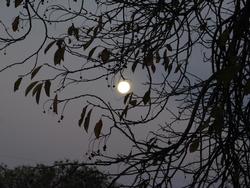 Seattle, WA
Saturday, December 19th 10:00 am to 12:15 pm
As winter invites us to rest in the darkness, there is a quickening of life within as the Earth turns towards the light. In this workshop, we will find a balance of Rest and Play, exploring movement & story, playing with art materials as we look inward towards the seed of light planted beneath the surface.
For this workshop, have the following things handy: • A blanket, quilt, pillow for a resting meditation • Journal/pencil/pen • Paper and simple art materials: markers, colored pencils, oil pastels, etc.
It has been an exhausting year! Please join me for Rest & Renewal!
Cost:

$5-$25 Sliding scale (No one turned away because of lack of funds.Please register.)
Registration/Information:

Sharie Bowman at interplaynorthwest@gmail.com

Venue
Video Conference on Zoom
your computer
Seattle, WA
Contact Sharie Bowman at interplaynorthwest@gmail.com for meeting number and password.
Leaders
Ingrid Hurlen
Ingrid has been InterPlaying since 1994 and has been a Certified InterPlay Leader since 1997. She co-created and led the InterPlay Seattle community with Krista Harris for many years. She re-located to Santa Fe, New Mexico in 2013, where she has been a Creative Dance & Music teacher for young children and families and a loving caregiver/support for a number of babies and their families. When the coronavirus descended upon the world in mid-March 2020, her work as a teacher and caregiver abruptly ended and she has had the time to reflect, explore visual art and continue to InterPlay with colleagues online on Zoom!