Come Play to Find Ease and Rhythm In Sync w/Body and the Natural World
4 InterPlay Sampler Classes
Explore InterPlay Forms and Tools in Different contexts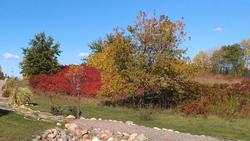 ONLINE
Saturdays 11/14, 11/28 @ 9a-10:30am CST; Mondays 11/16, 11/30 @ 11am - 12:30pm CST
These classes are designed for you to have a taste of InterPlay forms and tools used in different contexts. Through active and creative play with movement, storytelling, stillness,  voice and connections, we unlock the wisdom that is already inherent in our bodies. Over time, we can choose body-wise practices and rhythms to live a more synchronized life with our bodies and the natural world!
You can register for one or more classes that work with your schedule.
Holding Space for Grief and Lamentations. Find restorative and renewing ways to live during this challenging time of the pandemic, divisive politics and racial unrest. Sat 11/14 @ 9 am - 10:30 am CST
Discovering The Holy in the Ordinary. Learn how to be attentive and notice the details in our daily ordinary life, and discover the Holy in our midst.  Mon 11/16 @ 11 am - 12:30 pm CST
Contemplative Embodied Prayer. Experience God and  fellow beings through movement, stillness, storytelling, contemplative practices and ancient text.  Sat 11/28 @ 9am - 10:30 am CST
Grace-filled Rhythms. Craft a Rhythm of Life that is life-giving, resulting in ease, health, beauty, joy, peace and wonder.  Mon 11/30 @ 11 am - 12:30 am CST
More event details & register:
HERE
Cost:

$10/class
Registration/Information:

Click Link above for specific date/time, descriptions and registration.

Leaders

Wai-Chin Matsuoka

Wai-Chin is Chinese, born & raised in Singapore. She was transplanted to the U.S.A. 35 years ago when she came to do her graduate studies, and met her American-Japanese husband.

She encountered InterPlay in 2012 when Cathy Ann Beaty was moderating the Spiritual Directors International Conference. Totally amazed by the impact of a hand-blessing, Wai-Chin found Jane Siarny in Geneva, IL and was attending classes on and off for several years before taking the Secrets retreat and the Life Practice program in 2018. And even before the end of the Life Practice program, attended the Secrets of Leading in Oct 2018, and completed her requirements in Oct 2020!

She describes herself as a

manifestation of Divine Love

, and she embodies

Hospitality

that welcomes all,

Gentleness

that comforts,

Truth that heals and

Compassion

that equips, in her life and in service of all.

As a spiritual midwife, she companions others on their spiritual path of transformation. As a dancing healer, she facilitates healing through experiential encounters with the Divine Physician and dances on behalf of their wounds and grief, and desires and hopes for wholeness. As a lavish hostess to the Divine Banquet of Love, Wai-Chin facilitates Soul-Tending Retreats that awaken your desire for deeper intimacy with God, in the same way hors d'oeures whet the appetite for a banquet.