Change your Practice ~ Change your Life!
BIPOC Secrets of InterPlay 2021 Online
This event/program is for those who identify as Black, Indigenous or Persons of Color.
Kira Allen
,
Masankho Banda
,
Soyinka Rahim
, and
Darius Burroughs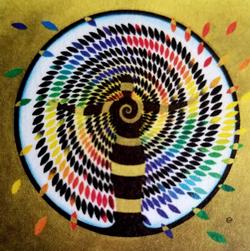 ONLINE
August 26-29, 2021
Thursday - Sunday
We Are the Ones We Have Been Waiting For!
- June Jordan
Join our 4-day Secrets of InterPlay online "retreat" to
bathe yourself in the philosophies and practices of InterPlay.
This event is for those who identify as Black, Indigenous, Persons of Color. (BIPOC)
Cultivate inner authority and going the speed of the body
in the lively, creative, nourishing balm of a BIPOC Community devoted to
unlocking the wisdom of our bodies.
Limited to 12 participants. Registration is open and tuition proposals are now being accepted.
This multiple-day event will give you direct experience in many aspects of the InterPlay system.
It is also an essential element of the
InterPlay Life Practice Program
that will follow, should you choose to participate.
The 2021 BIPOC Life Practice Program
will be an opportunity to go deeper into the practice with a supportive community over the course of 40 hours from September 16 to November 14.
The BIPOC Secrets of InterPlay Retreat can be taken as a stand-alone retreat or to help you determine if you would like to enroll in the entire BIPOC Life Practice Program.
The Schedule - August 26-29, 2021 (All times are PT):

Thursday 10:00 am—12:00 pm & 1:30—3:30 pm
Friday 10:00 am—12:00 pm & 1:30—3:30 pm
Saturday 10:00 am—12:00 pm & 1:30—4:30 pm
Sunday 2:00—5:00 pm


Financial Assistance
Based on our commitment to Racial Equity and Transformation (read our statement here) and our understanding of other structural and personal inequalities that exist, Body Wisdom is committed to making our programs financially accessible. Financial considerations need not be a barrier to your participation. Financial support and flexible payment plans are available. Please feel free to speak to one of the leaders of this program or to one of the InterPlay staff in the Body Wisdom office (510/465-2797 or info@interplay.org).

COST
$400 (Tuition for Secrets is included in the full Life Practice Program.) For financial assistance, please email info@interplay.org.

Repeating the Program
Anyone who has previously completed the Secrets of InterPlay is eligible for the $300 repeaters rate.


Continuing Education Credit
15 CE credits for various healthcare and allied healthcare professions are available for those practicing throughout the U.S. and for educators only practicing in Illinois. CE pre-registration is required before the start of your event. Email interplaychicago@sbcglobal.net to APPLY for CEUs. There is a charge of $25-$40 per program. CEUs are offered through Continuing Education Institute of Illinois or R. Cassidy Seminars.


Artwork by Gaia Orion
Cost:

$400 tuition ($300 for repeaters) $100 deposit holds your place.
Registration/Information:

Registration Questions: email Lucia at office@interplay.org; for Financial Assistance, email info@interplay.org.