Better than Supervision or Therapy... this group is fun and supportive.
Stress Less for Helpers
Give your SELF some attention!
Kimberle Ykema, MSW, LICSW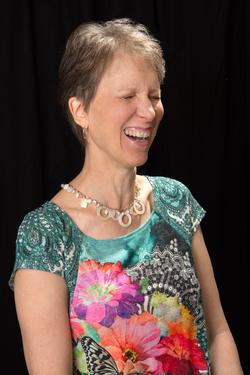 ONLINE
Thursdays at 9 AM Pacific time for 90 minutes
Share your story with words, sounds, or movements. Witness and affirm each other. Shake off the pressure of your job as a helping professional, volunteer leader, or caring for others Explore the flow and stillness of the moment. Let some laughter bubble up! Your body (and those you lead) will thank you.
Cost:

Suggested donation of $10 to paypal.me/kimykema
Registration/Information:

Contact Kim at InterPlayKY@gmail.com to get the Zoom link.

Leaders

Kimberle Ykema, MSW, LICSW

Kim is a licensed social worker who made it through grad school thanks to the support of an InterPlay group in Pennsylvania. She uses InterPlay forms in her work with clients, especially exformation between sessions! Exformation after a long day at work is life-saving for her, and a One Hand Dance is especially satisfying when she can't be with a group of InterPlayers. Kim is developing an InterPlay group on the North Olympic Peninsula.