Join Trish Watts for her new online class!
The Embodied Voice
Breathe, resonate & ground into expressive creativity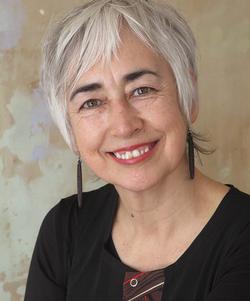 FINAL SESSION JULY 22/23
Wednesdays 5pm - 6 pm PT (7pm CT)
10 am Thursday in Australia
Ongoing
We are the lungs of the world!
Take time to open to the breath, listen deeply, flex your bellows & sing!
Switch into creativity rather than chaos & step into the sustaining life giving stream of wonder
Dare to re-imagine a healthy planet starting with yourself.
How: * Play with inhabiting your own space & sphere with your breath and sound, creating a container for intimacy with self.
* Paint up your living room with colourful sounds, vocal doodles and ditties
* Allow muscle constriction to melt into freedom through easy focus breathe work and playing with vowels that dance
* Release overload with shaking body voice practices
* Soothe the mind & calm the nervous system with improvised toning, lullabies and mantras
* Play with the unexpected: using duets, call and response, gibberish, soundscapes & more
* Create personal & community chants that enhance life
* Remember our UNITY deep within
* Breathing, singing, dancing on behalf of each other and our world.
Zoom meeting link:
https://zoom.us/j/794173752
Pay in advance or at the time of the class using credit card or PayPal here...
Cost:

$10-$25 USD sliding scale or use or purchase a multiple class card. No one turned away for lack of funds.
Registration/Information:

Body Wisdom office: 510/465-2797 or email Trish: soul.voice@bigpond.com

Leaders

Trish Watts

A singer, songwriter, and educator with over 35 years experience as a performer, animator and creative arts facilitator in Australia and overseas. Co-founder of InterPlay Australia, she has completed studies in Voice Movement Therapy in the US. Trish has published over 8 collections of original music. She has been Music Director for both the Sydney and Cambodia Threshold Choirs, groups that sing at the bedsides of those struggling to live and die. She offers workshops and retreats in singing, creativity, spirituality and body wisdom. For more info see the

International Association for Voice Movement Therapy

,

InterPlay Australia Association

, and in the US: www.Interplay.org