Unlocking the wisdom of our bodies
An Embodied Response to Coronavirus and Climate Chaos
InterPlay and Mindfulness in a Time of Crisis
Kaira Jewel Lingo
and
Phil Porter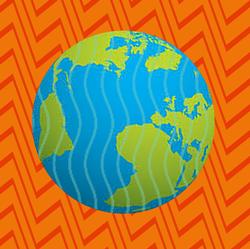 Thu–Sun, June 18-21, 2020 • 6 Sessions • Times below
We need tools for meeting the coronavirus pandemic and our rapidly changing climate with skill and presence. It is possible to come back into right relationship with each other and the planet. The creative practices of InterPlay, embodied mindfulness training, ritual, and gathering in community offer support for deep resilience and earth justice.
This 6-session training prepares you to understand the challenge and offer practices of healing to others. Learn to use the body wisdom practices of play, movement, song, story telling, stillness and being with nature in the service of releasing pandemic grief, befriending eco-anxiety, and developing effective responses for collective transformation.
These are some of the questions we will explore:
What are the best strategies for taking action and also taking care?
Where does mystery fit in?
What is the dance between simplicity and complexity?
How do we build the strong communities that we need to accomplish bigger things?
What does it mean to be embodied?
How can we use the full range of human expression to understand our own experience and each others?
How can we care for the present moment while also preparing for the future?
How can mindfulness provide useful frameworks for working with social upheaval?
Kaira Jewel Lingo is a Zen and Vipassana teacher who has been practicing mindfulness since 1997. She has integrated InterPlay into her mindfulness meditation teaching for 15 years and has experienced how powerful both of these practices are in the service of earth justice activism and restoring our connection to our planetary home. 
Phil Porter, one of the co-founders of InterPlay, is an artist, writer, performer, and politics enthusiast. He has been weaving together movement, storytelling, theology, politics, body wisdom and social change for several decades.
This training is for anyone, and we especially encourage activists, community and spiritual leaders, youth, helping professionals, and changemakers to attend. Since climate justice is inextricably connected with racial and economic justice our intention is to have a diverse group of participants with about half being Black/Indigenous/People of Color. We will use an application process to accomplish that goal. See details below.
Schedule
The schedule is designed to fit various time zones in the US as well as including Kaira Jewel's location in Sri Lanka. This is why we're doing morning and evening sessions.
Thursday: 5–7 pm PT • 8–10pm ET • 5:30–7:30 am Sri Lanka
Friday 8:30–11 am PT • 11:30am – 2 pm ET • 9–11:30 pm SL
Friday: 5–7 pm PT • 8–10 pm ET • 5:30–7:30 am SL
Saturday: 8:30–11 am PT • 11:30 am – 2 pm ET • 9–11:30 pm SL
Saturday: 5–7 pm PT • 8–10 pm ET • 5:30–7:30 am SL
Sunday: 8:30–11 am PT • 11:30 am – 2 pm ET • 9–11:30 pm SL
Tuition: Sliding Scale
$50 for those with fixed or limited income
$150 registration fee covers the cost of the course
$250 helps others to enroll
Other amount (contribute something in between the amounts above)
Some scholarships are available. Email info@interplay.org for options or payment plans.<

Application/Payment
Cost:

see above
Registration/Information:

Fill out an application using the link above. You will be notified when you have been accepted.

Leaders

Kaira Jewel Lingo

Kaira Jewel Lingo teaches meditation and mindfulness internationally, with a focus on activists, people of color, artists, educators, families, and youth. She began practicing mindfulness in 1997. An ordained nun of 15 years in Thich Nhat Hanh's Order of Interbeing, she leads retreats in the U.S. and internationally, offering mindfulness programs for educators and youth in schools, as well as individual spiritual mentoring. In addition to her roots in the Zen tradition, she practices and teaches in the Insight tradition and will graduate from Spirit Rock Teacher Training in 2020. She explores the interweaving of art, play, ecology and spiritual practice and is a certified yoga teacher and InterPlay leader. She has loved training in dance and other expressive arts since childhood. She edited Thich Nhat Hanh's,

Planting Seeds: Practicing Mindfulness with Children

and has articles and chapters published in numerous magazines and books, including

Real World Mindfulness for Beginners

. She is currently based in Colombo, Sri Lanka, but will move to Louisville, Kentucky in May, 2020. Visit

kairajewel.com

to learn more.

Phil Porter

Phil is one of the founders of InterPlay. He is a teacher, performer, writer, and organizer. With Cynthia Winton-Henry he is the co-founder of WING IT! Performance Ensemble, and has written several books, some in collaboration with Cynthia, including Having It All: Body, Mind, Heart & Spirit Together Again at Last and The Slightly Mad Rantings of a Body Intellectual Part One. Phil is particularly interested in the use of InterPlay in organizational life, and believes that InterPlay can be a powerful tool to create communities of diversity and peace.