InterPlay Recharge: Play for Life & Leading
Deepen the ways that the transformational elements of InterPlay can benefit your life
Agnotti Cowie
and
Natalie Abdou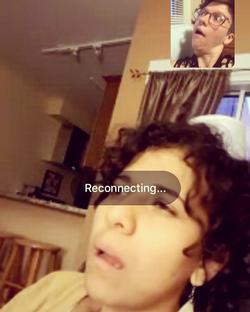 Online, ONLINE
Tuesdays Oct. 22nd - Dec 10th
5-6:30pm PT / 6-7:30pm MT / 7-8:30pm CT / 8-9:30pm ET
Dive into the practices of InterPlay with an eye on deepening your practice for life and leading. This is a focused weekly gathering that will offer you a chance to play consistently, gain insights for facilitating InterPlay, as well as ways to weave InterPlay tools and forms into your daily life. Come experience the magical elements of focus sessions.

Each participant will also get to experience the magical elements of focus sessions: These sessions, which are scheduled separately from the online gatherings, are co-created with you by Natty, Agnotti, or a local leader. You will receive 3 one-on-one personalized sessions where you will be guided, both with freedom and structure, in using the various tools and forms to engage with and play with some aspect of your life (hopes, questions, challenges, curiosities).

For who? You…
This program is open to all Art & Social Change Millennial grads and can simply be a chance to reconnect to the body wisdom space that we shared during the program AND can also act as a bridge for those who are interested in InterPlay Leader Training certification. You don't need to necessarily know this in advance, you can join us and see what feels right in relation to Leader Training later on. If you do know that you are interested in the Leader Training Program, then please do join us as this piece is a prerequisite and will prepare you for the entire program, including Secrets of Leading and the Teaching Practicum.

Timeline:
We will meet online once a week on Tuesdays from October 22nd-December 10th, 2019:
Oct. 22 & 29; Nov. 5, 12, 19 & 26; and Dec. 3 & 10
5-6:30pm PT / 6-7:30pm MT / 7-8:30pm CT / 8-9:30pm ET

Cost:
$600 (for the online program & 3 focus sessions)
As usual, InterPlay seeks to be as accessible as possible to all and to build transformational communities of practice for people of color, millennials, full-time artists-activists and students, and beyond. We are also deeply committed to Racial Equity and Transformation. As such there are scholarships available.


Cost:

$600
Registration/Information:

Please contact Stephanie at the Body Wisdom office info@interplay.org or 510.465.2797

Venue
Online
Online, ONLINE
This will be an online event which could originate from anywhere in the world and would be open to anyone around the world.
Leaders
Agnotti Cowie
Agnotti Cowie attended the first ever "Art & Social Change: InterPlay for Millennial Leaders" in 2010. Since, she joined InterPlay's national board as well as becoming a certified InterPlay leader. For the past two years, she returned to Oakland as a facilitator of the Art and Social Change training. Agnotti facilitates workshops worldwide employing a variety of pedagogical techniques such as InterPlay, Theatre of the Oppressed, and Devising. Currently she is based in Chicago where she does workshops in schools, organizations and with social movements. Recently, she has taken her work around the globe teaching workshops in Vietnam, India, and Germany.
Natalie Abdou
I have been on a life-long journey of curiosity and creativity, and have spent the last 10+ years connecting and collaborating with diverse communities, in North America and the Middle East, by co-creating learning environments that are founded upon shared values of diversity, love, respect and self-empowerment - embracing a vision of solidarity, social justice and change from the inside-out. I weave in elements of embodied wisdom, Theatre of the Oppressed and other visual/movement/story arts into my practice and see/feel the arts as portals for personal and collective transformation, providing space for our souls to dance, breathe, heal and unleash the deep wisdom that resides within. That is why my heart exploded with resonance and childlike joy when I came into connection with Interplay in 2015 - since then I have had the gift of mentorship and leadership within the Arts & Social Change program, of mentoring alongside Cathy Ann in the Life Practice Program, and co-creating with Interplay POC community as we explore and better understand the ways in which this diverse unique group body plays. I feel deep gratitude for the way in which InterPlay has danced its way into my life bringing with it so many quirks and magic.