Find Balance and Bounty
Celebrate the Fall Equinox with InterPlay
Everyone is invited to this special all-genders Thursday class
John Diller
and
Jonathan Leavy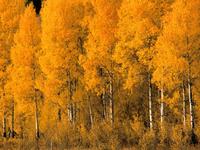 Online, ONLINE
Thursday, September 17th, 6:45pm-8:30pm Pacific Time
The Fall Equinox is nearly upon us and the days and nights are almost balancing each other in their push and pull. Join the Thursday Evening community online this year for an opportunity to embrace the coming of fall together and start gathering up your metaphorical acorns for winter (and for whenever you might need them!). We will play, move, and share stories, pushing beyond the confines of our intervening screens to connect with each other and the beyond.

On Thursday, September 17th we'll open the "room" at 6:45 p.m. Pacific Time to say hello and have a little time to chat until 7:00, then class will go from 7:00-8:30.
Cost:

$15 (or pay what you can)
Registration/Information:

Please email John Diller to get the Zoom info by clicking the link below.

Venue
Online
Online, ONLINE
This will be an online event which could originate from anywhere in the world and would be open to anyone around the world.
Leaders
John Diller
John Diller, MA in Education, is a certified InterPlay leader and has been leading InterPlay workshops and retreats for more than 10 years. He found his way to InterPlay via a winding road that includes poetry, improv, Permaculture, storytelling, the great outdoors, Buddhist philosophy, bicycling, and eight years of teaching high school theater. He has co-led the Thursday evening men's InterPlay class in Oakland for years and works by day at a management consulting company. John thanks InterPlay for an increasingly embodied and nourishing life and for the opportunity to help others use InterPlay to have more fun, connect, dive deep, and so much more.
Jonathan Leavy
Jonathan Leavy brings a rich and varied bundle of experience to his InterPlay leading. Originally from Colorado, Jonathan used his music major from Colorado State University and performed in and around Florida and New York City for 12 years. From off-broadway to cruise ships, and from dinner theaters to theme parks, Jonathan has found joy through diverse musical theater opportunities. A call to ministry brought Jonathan to Pacific School of Religion in 1998 where he focused on spirituality and the arts. Jonathan has completed the InterPlay Leadership Program and is a long-time member of WING IT! Performance Ensemble and a leader in the InterPlay community, teaching classes and retreats with a focus on the voice and performing.