Come play in the full light of embodiment, community, and fun
Hooray for Summer!
Special Thursday night all-genders class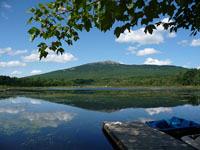 Oakland, CA
Thursday, June 23rd, 7pm-8:30pm
The ongoing Men's Drop-In Class invites people of all genders to join our group IN PERSON to celebrate the Summer Solstice!
Summer is upon us, why not celebrate it? Long, bright days, happy summer memories, delicious fresh fruit... Summer is a great time for embodiment. Join us in welcoming a season to savor and to bask in, and gaze blinking into the sparkling realm of possibility. We will play, shout, share stories, splash around in the shallow end, and welcome whatever comes.
COVID-19 protocols: Proof of vaccination and booster required, and N95 or KN95 mask must be worn. We will be running a high-performance air purifier during the class as well.
Cost:

$15
Registration/Information:

Just show up! You can also email Jonathan using the link below for more info.

Venue
InterPlayce
2273 Telegraph Avenue (at 23rd St.)
Oakland, CA 94612
InterPlayce is the center of the InterPlay universe. The offices for Body Wisdom, Inc. are also located here. The building is at the corner of 23rd and Telegraph, one block north of West Grand. It is just a few blocks from the 19th Street Downtown Oakland BART station, and on several convenient bus lines. On-street parking is always available at night and metered during the day. It is also easily accessible by several of the major freeways.
Click here for a map.
Leaders
Jonathan Leavy
Jonathan Leavy brings a rich and varied bundle of experience to his InterPlay leading. Originally from Colorado, Jonathan used his music major from Colorado State University and performed in and around Florida and New York City for 12 years. From off-broadway to cruise ships, and from dinner theaters to theme parks, Jonathan has found joy through diverse musical theater opportunities. A call to ministry brought Jonathan to Pacific School of Religion in 1998 where he focused on spirituality and the arts. Jonathan has completed the InterPlay Leadership Program and is a long-time member of WING IT! Performance Ensemble and a leader in the InterPlay community, teaching classes and retreats with a focus on the voice and performing.