Come for a time of connection and support!
BIPOC InterPlay Retreat
For Black/Indigenous/People of Color in the InterPlay Community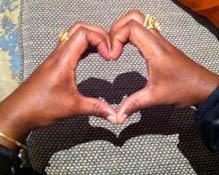 Mt Pleasant, PA
Noon, Thursday, May 21 to 2 pm Sunday, May 24 • 2020
The first-ever InterPlay People of Color Retreat was held Memorial Day 2017. We are excited to announce that the 2020 InterPlay Retreat for Black/Indigenous/People of Color in our organization will take place Memorial Day weekend 2020. The "BI" in front of POC represents a global acknowledgment of the many hues and cultures represented among People of Color.
InterPlay/Body Wisdom, the organization that supports InterPlay Leaders worldwide learned of the importance for BIPOC to have time exclusively to themselves to play, share stories, enjoy dialogues, meals, love on each other and bond with one another.
We have made supporting this time an organizational priority. The purpose of the 2020 InterPlay BIPOC Retreat is to honor the time and space requested, as we continue to strengthen InterPlay's commitment to expanding the circle of BIPOC in InterPlay.
Cost:

details to come
Registration/Information:

Details to come! Contact Carolyn Renée for info carolynrenee1@gmail.com

Venue
The Laurelville Camp
941 Laurelville Lane
Mt Pleasant, PA 15666