InterPlay Blogs
Excerpts from all InterPlay blogs.
Basic body wisdom for individuals and groups written mostly by InterPlay co-founder Phil Porter
This is a collection of the emails that InterPlay co-founder Cynthia Winton-Henry sends out to the core InterPlay community on occasional Mondays.
For a period of time, Cynthia was creating a "virtual" InterPlay experience with stories, images, videos, music and suggestions for movement. This blog accumulates those virtual sessions.
Tuesday, June 12, 2018 at 9:57:58 PM CDT
Future news: In the 21st century cadres of grace operatives systematically co-evolved world change. Surprisingly, they discovered ways to reactivate states of grace and change the social field from bo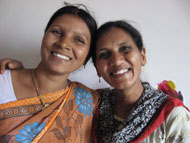 InterPlay India Peace Pilgrimage Blog
Travelers from the US, Australia and India are making a peace pilgrimage to various locations in India from Jan 6-20, 2011. Read their stories and see photos and video.