InterPlay Blogs
Excerpts from all InterPlay blogs.
Basic body wisdom for individuals and groups written mostly by InterPlay co-founder Phil Porter
This is a collection of the emails that InterPlay co-founder Cynthia Winton-Henry sends out to the core InterPlay community on occasional Mondays.
For a period of time, Cynthia was creating a "virtual" InterPlay experience with stories, images, videos, music and suggestions for movement. This blog accumulates those virtual sessions.
Friday, May 3, 2019 at 4:23:20 AM CDT
Monisha Mittal is writing a book about what she discovered, Room To Reside: a journey about finding belonging and how the body communicates. Monisha is an organizational and internal communications e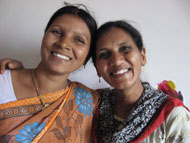 InterPlay India Peace Pilgrimage Blog
Travelers from the US, Australia and India are making a peace pilgrimage to various locations in India from Jan 6-20, 2011. Read their stories and see photos and video.