Do you have the discipline to be a free spirit? - Gabrielle Roth
Free Yourself!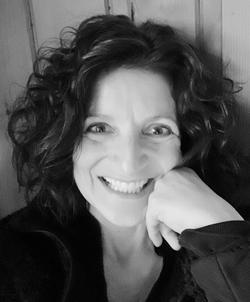 Seattle, WA
Saturday, April 25th 10:00 am to 5:00 pm (session 10-1pm lunch on your own 1-2 pm session2-5pm)
What does it mean to truly, as InterPlay says, Unlock the Wisdom of your body?
How to do we let go of bodies frozen with pain, minds held hostage by thoughts, and feelings twisting us into pretzel prisons?
Come explore your inner landscape as we play deep with our stories and our ability to move past blockages into a freedom that knows no boundaries.
We will use the InterPlay principles as we journey together, through movement, writing, sounding, and sighing.
You will learn new tools and practices to use at home and in your own groups.
Through the safety of Incrementality and the profound truth of our Inner Authority, we will let go of what we think we know and what discover what wants to be known.
Cost:

$125 ($110 if registered before March 25th)
Registration/Information:

Sharie Bowman at interplaynorthwest@gmail.com

Venue
St. Paul United Church of Christ
6512 12th Ave NW
Seattle, WA 98117
Leaders
Anita Bondi
Anita discovered InterPlay during her senior year at East Stroudsburg University in 1986. Almost a decade later, when her dance injuries threatened to end her movement career, she came back to improvisation and became a certified InterPlay leader. It saved her life and that is the truth! It has opened up doors and windows that she would have never seen. All of this has led her to the creation of The InterPlay Inspiration Deck. The deck was released in 2009 and consists of 22 of the principles and practices of InterPlay brought to life with stories, colors and symbols. It is a great tool for seasoned InterPlayers, as well as an easy , delightful introduction to InterPlay for anyone else! http://www.anitabondidesigns.com