Abiding in the Wisdom of Earth
Body Wisdom and Climate Emergency: An InterPlay and Mindfulness Training
"Body wisdom is the wisdom of the earth" --Gaia
Kaira Jewel Lingo
and
Phil Porter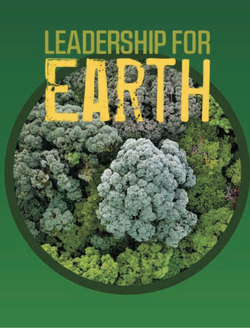 Seattle, WA
June 19-21, 2020 Friday evening 7pm-9pm, Saturday 9:15am-5pm, Sunday 10am-4pm
Leaders today need tools for meeting our rapidly changing climate. We need ways of coming back into right relationship with each other and the planet. The creative practices of InterPlay, embodied mindfulness training, ritual, and gathering in community promote
deep resilience and earth justice.
This weekend training invites you to meet the challenge we face and to learn ways to bring key healing wisdom to others. To do this we will reclaim our ancient birthright practices of movement, song, storytelling, and being together in nature in the service of releasing climate grief, befriending eco-anxiety and developing effective responses that encourage collective transformation.
This training is for anyone, including activists, community and spiritual leaders, youth, helping professionals, and changemakers.
Since climate justice is inextricably connected with racial and economic justice we have set an intention to have 50 percent of the group be Black/Indigenous/People of Color.

Let us know if your agency, school or network would like to sponsor leaders to attend this event. Inquire at info@interplay.org for more information.
Sliding scale:
$100 for those on a fixed income
$250 registration fee covers the cost of the course
$400 helps others to enroll
Some scholarships are available.
To apply go the link here.
Application deadline is May 13. Notification of acceptances will be sent beginning May 20. Payment is due by June 1. After May 20, we will accept applications
until full capacity is reached
(approximately 30 participants). You will be notified by email.
Cost:

see above
Registration/Information:

Upon acceptance register at info@interplay.org 510-465-2797.

Venue
7400 Woodlawn NE
Seattle, WA 98115
Leaders
Kaira Jewel Lingo
Kaira Jewel Lingo teaches meditation and mindfulness internationally, with a focus on activists, people of color, artists, educators, families, and youth. She began practicing mindfulness in 1997. An ordained nun of 15 years in Thich Nhat Hanh's Order of Interbeing, she leads retreats in the U.S. and internationally, offering mindfulness programs for educators and youth in schools, as well as individual spiritual mentoring. In addition to her roots in the Zen tradition, she practices and teaches in the Insight tradition and will graduate from Spirit Rock Teacher Training in 2020. She explores the interweaving of art, play, ecology and spiritual practice and is a certified yoga teacher and InterPlay leader. She has loved training in dance and other expressive arts since childhood. She edited Thich Nhat Hanh's,
Planting Seeds: Practicing Mindfulness with Children
and has articles and chapters published in numerous magazines and books, including
Real World Mindfulness for Beginners
. She is currently based in Colombo, Sri Lanka, but will move to Louisville, Kentucky in May, 2020. Visit
kairajewel.com
to learn more.
Phil Porter
Phil is one of the founders of InterPlay. He is a teacher, performer, writer, and organizer. With Cynthia Winton-Henry he is the co-founder of WING IT! Performance Ensemble, and has written several books, some in collaboration with Cynthia, including Having It All: Body, Mind, Heart & Spirit Together Again at Last and The Slightly Mad Rantings of a Body Intellectual Part One. Phil is particularly interested in the use of InterPlay in organizational life, and believes that InterPlay can be a powerful tool to create communities of diversity and peace.