Honor Death at the Sacred Center of Life with loving hosts
The Dying to Live Tour and Cabaret
Come to a cabaret both solemn and celebratory to engage partners, family members, friends old and new around the biggest dance you'll do: Live and Die.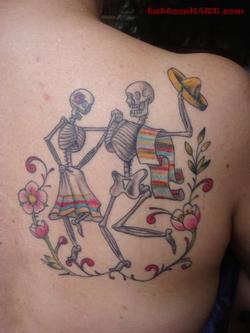 Glen Rose, TX
Dinner Friday May 5 to Sunday May 7 lunch
The presence of death is part of each day, but fear cab make it hard to discuss. How might death orient us to greater freedom, joy and responsibility? How do we bring death's holy presence center stage? Why not a cabaret for body, mind, heart and soul among those who are

• Invested in conscious living
• Wondering what legacy you will leave
• Consciously meeting physical challenges and end of life
• Seeking peace in the midst of hard changes
• Wondering how to help or include the help of others?
• Facing more free time and choices
• ?...or just someone who doesn't plan on living forever...

…the Dying to Live Tour and Cabaret invites art, spirit, lessons and questions. Cynthia Winton-Henry, cofounder of InterPlay and Rev. Stephen Winton-Henry, hospice chaplain and grief educator bring decades of helping people get into and out of their bodies. Their resources include Stephen Jenkinson's Die Wise, Ira Byock's Four Things That Matter Most, Tina Cole Kreitz's The Last Gift Box: A Present to Those Who Follow Me, and Cynthia Winton-Henry's Move: What the Body Wants.


Come join hosts Krystyna Jurzykowsi, Madeline Udashen and Hans York at amazing High Hope Ranch, an oasis of lovei. Spring is one of the best times to visit. Before or after the retreat don't miss a visit at adjacent Fossil Rim Wildlife Center. There is nothing like having your palm kissed by giraffe lips.


Schedule

Friday 6pm Dinner, introductions and orientation

Saturday
9-12 The Dance of Death
2-3:30 The Poetry of Life
Free time
4-6 Happy Hour The Art of Legacy
7:30 The Cabaret of Community: Stories, Songs, Dances, and Tellings

Sunday
9-12 The Song of the Soul
Lunch 12:30 -1


Fees cover tuition, room and board

Couple: private room and board $460, tuition $300-500 sliding scale
Single: private room and board $380, tuition $200-350
Futon and board: $340 single or $400 double, tuition $200-350


Stephen Winton-Henry served as a hospice chaplain, spiritual care manager, pastor, and grief educator since the 1970's. Losing a parent at a young age initiated him in the need for spiritual companionship through life. He is a graduate from Foothill Theater Conservatory, an InterPlay leader, avid reader and amateur ukulele and guitar player who loves to hang out and play.

Cynthia Winton-Henry, cofounder of InterPlay, host the Hidden Monastery, a virtual community of prayerful mystics and artists. She's taught at Pacific School of Religion and produced The Unbelievable Beauty of Being Human concert worldwide. Her projects include Changing the Race Dance Workshops and Art and Social Change for millennials. Her books include Move: What the Body Wants, Dance: the Sacred Art, and Chasing the Dance of Life.
Cost:

tuition, room and board.
Registration/Information:

Body Wisdom, 510-465-2797, info@interplay.org.

Venue
High Hope Ranch
Glen Rose, TX 76043
Leaders
Cynthia Winton-Henry
Cynthia Winton-Henry, co-founder of InterPlay with Phil Porter, has researched "what the body wants" in the arts, in jails, shelters, slums, hospitals, churches, businesses, classrooms, doctoral programs in theology and the arts, and in multicultural education. She develops somatic curriculums to address racism, leadership for the Earth, and spiritual intelligence with an eye to supporting millennials. A featured speaker on the Body Intelligence Summit and a keynoter at conferences, Cynthia is the author of What the Body Wants, Having It All: Body, Mind, Heart & Spirit Together Again at Last, Dance: A Sacred Art: Discovering the Joy of Movement as Spiritual Practice, and Chasing the Dance of Life: A Faith Journey,. Currently writing on "Ensoulment," she coaches leaders seeking spiritual intelligence for our time at cynthiawinton-henry.com.