Explore a creative & fun approach to life from middle age and beyond
Let's Lighten up about Growing Older!
Part of the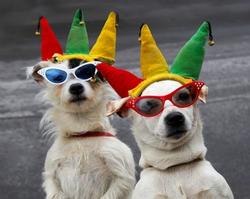 Oakland, CA
Sunday, Oct 27, 2:30 - 5:30 pm
Worried about aging?
Do you ask yourself questions like:
Will I be healthy? Attractive?
How do I take care of myself and my aging relatives?
Will I have enough money?
Will I feel connected? Have purpose?
Am I ready to face death with grace?
And what's happening to my body and memory? YIKES!
Join us for this playful workshop where we will explore these life changes with a sense of humor, compassion and adventure! We will learn fun and useful tools to help embrace aging and create a vision for the next chapter of our lives through:
Laughter Yoga
Deep Breathing/Meditation
Journaling
InterPlay/Healing Movement
Guided Visualization
Come to Laugh, Heal, Move and Transform!
Cost:

Special price for Re-Imagine! Only $30; Get a 20% early bird discount through Sept 30
Registration/Information:

Info: Annie 510/282-1279. To register through Re-Imagine End of Life website: https://letsreimagine.org/1754/lets-lighten-up-about-growing-older

Venue
InterPlayce
2273 Telegraph Avenue (at 23rd St.)
Oakland, CA 94612
InterPlayce is the center of the InterPlay universe. The offices for Body Wisdom, Inc. are also located here. The building is at the corner of 23rd and Telegraph, one block north of West Grand. It is just a few blocks from the 19th Street Downtown Oakland BART station, and on several convenient bus lines. On-street parking is always available at night and metered during the day. It is also easily accessible by several of the major freeways.
Click here for a map.
Leaders
Annie Goglia
Annie Goglia joyfully completed the Interplay Leader Training Program in Spring 2009. Annie coordinates and often leads the InterPlay Women's Class on Monday morning. Her business--LIfeFire--includes Lighten Up Your LIfe workshops in which Annie skillfully weaves in InterPlay, Laughter Yoga and her coaching background. She has lead the Oakland LifeFire Laughter Yoga Meetup since 2007. In 2004 she completed her training at New Ventures West Coaching Program. Annie, a Master of Arts in Teaching, is an experienced workshop leader, with 20 years in the human service field and as a peer counselor.