Surrender: the art of letting that which you seek find you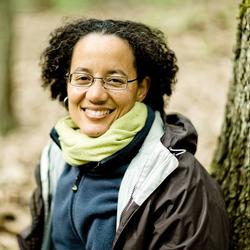 Seattle, WA
Sunday, March 24th 5:30-8:30 pm
Sometimes we want something so much that our wanting may actually block that very thing from coming to us. How can we hold an aspiration for something to manifest without getting obsessed about it or gripping to it too tightly? How do we find the balance between effort and effortlessness, so that we move toward trust rather than controlling? In this playshop we will use the power of play and the wisdom of surrender to work with our fears and our often misguided habits of trying to make things happen so that we can instead open to allow things to happen naturally. As we deepen ease, and relax into not knowing, the things we long for can find us more easily.
"Our notions about happiness entrap us. We forget that they are just ideas. Our idea of happiness can prevent us from actually being happy. We fail to see the opportunity for joy that is right in front of us when we are caught in a belief that happiness should take a particular form." --Thich Nhat Hanh
Cost:

$50 (or pay what you can)
Registration/Information:

Sharie Bowman at interplaynorthwest@gmail.com

Venue
Queen Anne Christian Church
1316 3rd Ave W & W Lee St
Seattle, WA 98119
Neighborhood parking. Along 3rd Ave W there is a single door entrance with a stained glass window beside it. Come in that door and go up the stairs and through the double doors to the Fellowship Hall. Wear layers!
Leaders
Kaira Jewel Lingo
Kaira Jewel Lingo teaches meditation and mindfulness internationally, with a focus on activists, people of color, artists, educators, families, and youth. She began practicing mindfulness in 1997. An ordained nun of 15 years in Thich Nhat Hanh's Order of Interbeing, she is now based in Washington, D.C., leading retreats in the U.S. and internationally, offering mindfulness programs for educators and youth in schools, as well as individual spiritual mentoring. In addition to her roots in the Zen tradition, she practices and teaches in the Insight tradition and is an affiliate teacher with the Insight Meditation Community of Washington. She explores the interweaving of art, play, ecology and spiritual practice and is a certified yoga teacher and InterPlay leader. She has loved training in dance and other expressive arts since childhood. She edited Thich Nhat Hanh's,
Planting Seeds: Practicing Mindfulness with Children
and has articles and chapters published in numerous magazines and books, including
Real World Mindfulness for Beginners
. Visit
kairajewel.com
to learn more.