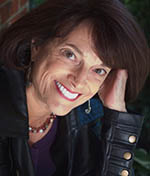 Pittsburgh, PA
Sheila K Collins,PhD
Life Practice Program Leader
Certified InterPlay Leader
Sheila K. Collins is the director of InterPlay Pittsburgh and the Wing & A Prayer Pittsburgh Players, an InterPlay-based performance troupe that assists human service agencies in accomplishing their noble purposes. A former professional dancer, Sheila describes herself as a "dancing social worker," since she has taught social work and co-founded and directed a behavioral health care clinic in Texas.
Sheila is the author of Stillpoint: A Playbook for Caregivers To Find Ease, Time to Breathe, and Reclaim Joy and Warrior Mother: Fierce Love, Unbearable Loss and the Rituals That Heal. She's been known to travel the country enlisting InterPlayers to help her "Perform her Books," demonstrating how InterPlay tools help us get through life's ordinary and extraordinary, "tough stuff." Since Covid sent her to her room, she's teaching, presenting, and performing using InterPlay on-line, surprising herself by how much she's enjoying it.
130 Chapel Harbor Dr.
Pittsburgh, PA 15238
United States
817/706-4967