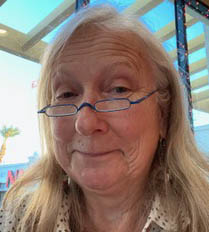 Oakland, CA
Nika Quirk
Certified InterPlay Leader
Nika Quirk, M.B.A. (aka Quirky Auntie) coaches everyday leaders and teams to be vitally present, emotionally intelligent, whole-brained, and effective in action in life & work. Leading and living in times of change is tough work, and too often we try to do it alone. Everyone deserves great coaching & mentoring!

Nika has been practicing InterPlay for more than 15 years and is a Certified Leader of InterPlay. She also is a Certified FEBI Consultant through Focus Leadership (www.focusleadership.com). The Focus Energy Balance Indicator (FEBI) is an instrument developed by Ginny Whitelaw, Ph.D. that builds off the Coordination Pattern work of movement researcher, Betsy Wetzig, which has long been incorporated in InterPlay.

As a facilitator, coach, consultant and educator, Nika is known as an articulate and innovative communicator, a skilled facilitator of learning experiences, and a proven catalyst for insightful change and forward momentum for individuals and in organizational settings. She is a Certified Small Business Advisor with The One Page Business Plan Company?. In addition to receiving an MBA from the University of Phoenix and an undergraduate degree in Business Administration and Human Resource Management from Holy Names College in Oakland, CA, Nika is currently engaged in a PhD in the Transformative Studies Department at California Institute of Integral Studies. Her research project explores the emergence of collaboration in a leadership team using an improvisation-based performance development model she designed.
Oakland, CA 94619
United States
510-381-5350