Exuberdance!
A Day of Ecstatic InterPlay
Leah Mann
and
Sheila McCarthy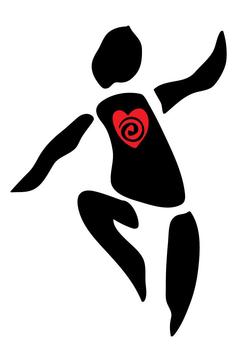 Vashon Island, WA
Saturday, October 13th, 9:30 AM to 4 PM
Have you been longing to feel more freedom and exuberance? Do you want to have more fullness of your being?
If you want to deeply experience the physicality of grace, breath, heart, BIG body stories and a general re-membering of your expansive self, come play!
If this is the moment for you to harvest the richness of your body data, come play!
If you have been feeling more contracted than released, come play!
Don't miss the boat to Vashon for this vitality building whole body articulation of InterPlay. We promise more laughter and less talking. We promise that anyone at any level of ability or agility will be able to participate under our skilled tutelage.
Come! Get out of your head and into your body to delight your soul!!
"The single most vital step on your journey toward enlightenment is this: learn to dis-identify from your mind. Every time you create a gap in the stream of mind, the light of your consciousness grows stronger." Ekhart Tolle
Limited Space. Registration Required. Directions upon registration. Email: lela@lelavision.com Call: 206-329-3724 for more information Carpooling Available
Cost:

Freewill Offering (Value $90)
Registration/Information:

Leah Mann Email: lela@lelavision.com Call: 206-329-3724 for more information.

Venue
Lelavision Studio
Vashon Island, WA
Leaders
Leah Mann
Previously the artistic director of the urban outreach program, Moving in the Spirit
, Leah Mann now co-directs Lelavision Physical Music
. With her partner Ela Lamblin, she tours internationally, performing a hybrid genre combining kinetic music inventions animated through music and dance in simultaneity. She teaches movement, rhythm and instrument making from ordinary objects with a wide variety of populations from a base of improvisation informed primarily by the InterPlay technique.
Sheila McCarthy
Sheila McCarthy has been a certified InterPlay leader since 2002. Sheila has a diverse background in theater, dance, exercise physiology, and various other movement arts, including Creative Dance and the BrainDance. Sheila has over 20 years of experience teaching in the health and fitness industry; encouraging the rediscovery of the body's natural movements, rhythms, desires, and response to pleasure. Sheila believes PLAY, (especially the irreverent kind) is essential for a life long commitment to better health and well being,