InterPlay Life Practice Program (Twin Cities)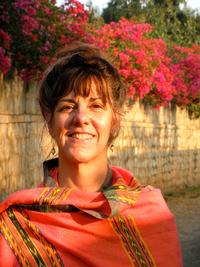 Minneapolis, MN
Aug 17–19, Sep 7–9, Sep 28–30, Oct 19–21, 2012
The InterPlay Life Practice Program is an active, creative way to change your life and change your world. Immerse yourself in the system of InterPlay—ideas and practices that can move you from where you are to where you would like to be.
• Unlock the wisdom of your body!
• Have more fun!
• Decrease stress and increase ease.
• Make wiser, more grounded decisions.
• Thrive by getting body, mind, heart and spirit to all work together.
• Find easy ways to change what you want to change in your life: relationships, work, community, home, spirit, body image…
• Discover your hidden resources.

You will be meeting regularly over a period of time with a group of fellow InterPlayers. You may use this supportive, affirming community to help you shape your life in ways that are best for you. You will get individual attention from the Program leader who will help you identify your personal desires and intentions.
The Secrets of InterPlay is a weekend event that usually begins this program. It will be held May 25-27, 2012 in the Twin Cities. If you miss Secrets, you can take it later locally or in another location. You can still enroll in the Life Practice Program.
Discount for Repeaters!
Those who have previously completed the Life Practice Program (or earlier versions of the program) may enroll in Secrets and/or the Life Practice Program at a special discount: $250 for Secrets, $600 for the Life Practice Program or $800 for both.
Schedule
The monthly gatherings for the Life Practice Program will be on these dates:
Aug 17–19
Sep 7–9
Sep 28–30
Oct 19–21
The weekend schedule will be:
Friday 6–9 pm
Saturday 9–5 pm
Sunday 1–5 pm
Cost:

$1950 (includes Secrets of InterPlay tuition)/Special discount for repeaters (see above)
Registration/Information:

Call the InterPlay office at 510/465-2797 . For more information contact CathyAnn Beaty 952/212-1161 soulplayca@gmail.com

Venue
The Dance Studio
#16 East 27th St.
Minneapolis, MN 55408
Leaders
CathyAnn Beaty
CathyAnn Beaty, MDiv, is a master InterPlay leader, dancer and visual artist. She has been working with ongoing groups of therapists, clergy and other helping professionals for the past 12 years through her business SoulPlay, www.soulplay.org and has developed new approaches to healing based both on her professional and personal experience. CathyAnn is an ordained minister and began her InterPlay journey in 1989 when serving as pastor at Spirit of the Lakes UCC. She got her Masters of Divinity at United Theological Seminary of the Twin Cities in 1984 and did her Clinical Pastoral Education at Hennipen County Medical Center in Minneapolis. She served three parishes over 15 years. CathyAnn leads the InterPlay Life Practice Program, The InterPlay Way, performance workshops, couples classes, mentors leaders in training and directs SoulPlay Performance Ensemble. She has taught InterPlay in India, Austrailia and around the United States.